Expert Dublin Web Maintenance Services
A website is like a car — filled with different parts and features that need regular maintenance and upkeep to ensure that it is running in optimum performance.
In the same manner, website maintenance is also similar to car maintenance which you can either DIY or get the services of a Dublin web maintenance expert. Whatever you choose, there are pros and cons between the two.
If you go DIY, it is cheap and you have full control. On the downside, if you have no technical know-how, you will end up destroying your website instead of fixing it.
And instead of saving money, you'll end up spending more because of the damage.
Meanwhile, letting a professional maintain your website might look expensive on the outset but he can do more with his technical expertise.
Some of the services expert web maintenance can provide are security checks and upgrade, content and graphics update, and many more.
Regular and Consistent Web Maintenance
It takes a lot of effort to keep a website's content, security, and codes up to date.
Ignoring it for even just a few weeks can cost you a lot. It could affect its performance and user experience and when that happens, it will leave a bad impression on customers and you'll even end up losing them.
When was the last time you made an audit of your website? Is the pricing updated? Are there any broken links?
Does it show on the SERP results? If it does, how does it look like? How about a database back-up — what month was the latest backup?
How Do You Know if Your Website Needs Maintenance
There are different types of things you need to check on a weekly and monthly basis to ensure that your website is running smoothly. Here are some important questions you can use as a guideline:
Weekly checkup
Are all the pages loading without any error?
Are all your forms running properly?
Have you removed all the spam comments from all your pages?
Are there any broken links?
Are there any redirects and 404 errors?
Monthly checkup
How fast does your website load? If it's getting slow, check what is causing the bog down?
Are your security scans in place?
Have analysed your website's statistics from the previous month?
Are there any content that needs to be updated?
Quarterly checkup
Are there more improvements you can add to your site?
Are there any graphics or images that need to be updated?
Do the meta descriptions, title tags, H1s, H2s, etc. need some improvement?
Do you need to improve your pop-ups, forms, and call to actions?
Are there any components that need to be automated?
Does your website display correctly on all platforms and devices?
Do you need to change your marketing and advertising campaigns?
How's your backup?
Yearly checkup
Have you updated any reference to the current year?
Do your content and images need to be updated?
When is the renewal of your website domain?
Are there any email addresses that need to be deleted?
Do you need to update your website design?
What Kind of Web Maintenance Services Do We Offer?
Continued Website Support and Maintenance
Website support and maintenance is at the very core of Fiksie's services. We make it a point to make our clients' website to stay relevant and current because it affects the ranking of your website as well as its traffic.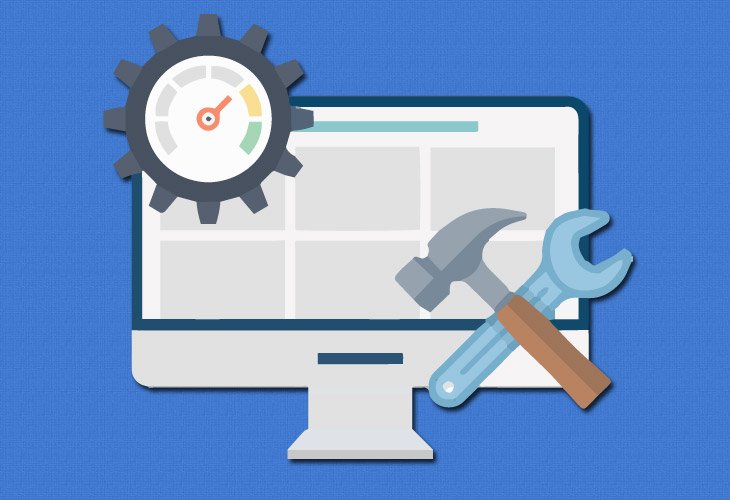 The goal of our maintenance is to increase your online presence, keep your content fresh and engaging, and increase its level of profitability.
With our team to support you, you don't have to spend hours learning how to code or develop a website.
The cost of our web maintenance services are flexible — we will work according to your website's needs. You don't have to worry about breaking the bank because our services are all-inclusive.
Security and Maintenance
The best Dublin web maintenance service should be simple and straight to the point — they should keep the website updated, secure, bug-free, and running at its optimum performance.
Maintaining your website regularly ensures that it runs faster and looks better as our team monitors for uptime and performance.
Our maintenance routine also includes hourly monitoring and daily backup. We will conduct website analysis and audit to assess what is and isn't working on your website.
Fixes might include broken links, outdated content, bugs, problematic codes, and many more.
We are always proactive with our approach. We will not wait for you telling us what's wrong. There will be regular assessments and evaluations so potential threats are addressed and fixed. Security updates include hardware maintenance, version updates, and plugin upgrades.
Testing and Improvements
Launching a website requires a lot of time and energy. However, if you want your website to thrive and grow, you need to conduct tests and make improvements to your site consistently. Our team tracks and measures everything.
And we will make adjustments and improvements based on user feedback.
Graphics and Content
Your website represents your company brand in the digital landscape. If it fails to make a positive first impression, you are in trouble. Therefore, you have to make sure that its graphics and content are updated to ensure that your customers are engaged.
More so, updating the content and graphics of your website increases the value of your site. As your visitors see the value, they will begin to trust you as well.
Let's make a quick assessment — what kind of content can your visitors find on your website now? Are you using high-resolution images?
No matter what the purpose of your website is, Fiksie goes beyond the standard web maintenance services. We will help you create compelling images and content to keep your website flowing consistently.
The Cost of Website Maintenance Services
The cost of expert Dublin web maintenance services is affected by different factors, such as:
The age of your website — how many years has it been running?
The size and complexity of your website — how many pages and subpages are there?
What kind of maintenance is needed — will it be only fixing coding errors, updating the content, or regular maintenance?
Do you update your website regularly?
How long do you need website support?
Do you need website maintenance and hosting services?
The Advantages of Conducting a Website Maintenance
There are many reasons why a healthy website is necessary. You might be tempted to just get a domain name and put anything you can think of and BAM, you don't need to worry — that is like committing suicide.
On the other hand, maintaining your website gives you the following:
You attract new customers and engage the existing ones.
After some time, your website gets old and boring. It also gets slower because of age. On the other hand, consumers are looking for something new and relevant. When your customers and visitors will only find the same thing again and again, there's no point for them visiting your website.
Your brand image remains consistently good
A makeover is always a good idea. You keep everything fresh and good looking. The same goes with your website — if something needs to get updated, you do the necessary changes to stay relevant. How do you want people to remember your brand — something fresh or something stale?
Your SEO gets updated
Times change and so do the important keywords in your niche or industry. A regular website maintenance allows you to evaluate if there are keywords that need to be updated or changed. Then you can make the necessary changes to maintain or improve your SERP rankings.
You ensure your website security is in tip-top shape
A regular website checkup and maintenance also help you evaluate if your security certificates and tools have expired and needs to be renewed. If there's no maintenance, you won't be able to monitor it and your website becomes more prone to risks.
You're up to date with the latest design and trends
Everyone wants to be friends with the trendy, hot chick/guy. The same applies to your website. If you conduct checkups and maintenance, you'll know if you need to install the latest plugins and software to keep your website's optimum performance.
You keep your sanity
A well-maintained website performs well and experiences only few minor problems. That keeps you focused on growing your business without worrying about the technicalities of managing your website.
Let Us Help You
As one of Dublin's leading web maintenance services, our team of experts are reliable and experienced in providing cutting edge website maintenance to any types of website.
We offer different web maintenance packages or we can customise them to fit your needs and budget.
Give us a call now! Don't let your website become a headache. Let us be your partners in growing your business — you run your operation and grow your business while we take care of the back end.
Our team is always ready to use our expertise and experience so our clients are stress and worry free with their website maintenance.