7 Powerful Facebook Marketing Strategies That Actually Work
Posted: October 19th, 2019 / Author: fiksie
Facebook really has its own ups and downs when it comes to marketing. Not only was it the first social media site to launch ads, but it has also become a template for how other platforms should run their ad algorithms.
Ever since Mark Zuckerberg's brainchild became a thing in digital marketing, a growing number of marketers have used it every now and then to boost a brand's online presence.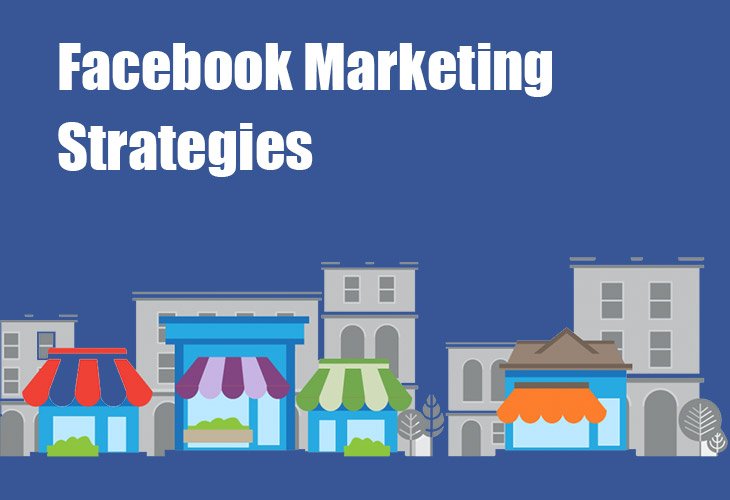 So, why is Facebook is still a powerful marketing tool despite the existence of others?
There is a straightforward answer to this question: Facebook is still the biggest one out there. For starters, it boasts monthly active users of more than two billion. In addition, it still continues to grow each day!
Here are Facebook marketing strategies that you need to learn in order to grow your business. And yes, they absolutely work!
#1. Select the Right Category of Your Facebook Page
When setting up a Facebook identity for your business, you need a business page – not a profile. But hey, you definitely know that already, right? When creating your page, you will do so under a certain category. And this is where many business owners tend to make a mistake. Basically, the platform offers a total of six categories.
In most cases, your business will fall under the Local and Business or Brand categories. Keep in mind that choosing the right category is important, especially since each category offers different features.
For example, Local Business comes with a section that allows you to set up a physical location listing. This one right here is essential in raising brand awareness, something that you are trying to achieve since day one.
#2. Go For a Vanity URL
Once you have set up your Facebook page, the next thing you need to do is grab a vanity URL. You can go creative here, but make sure it is consistent with your brand's name. A general rule of thumb is to go for one that is good for SEO.
Your business page is not only searchable on Facebook but also on Google. The latter, in particular, will link your vanity URL to your website's keywords. Besides, having such just seems to look more professional, which can never hurt your brand.
#3. Choose a CTA Button
In case you did not know, your Facebook business page comes with a little CTA button. Of course, what it says is totally up to you; hence, you have the freedom to play around with. For instance, your CTA button can encourage people to sign up for your mailing list like Sign Up.
Or if you own an e-commerce site, your CTA button can say something like Shop Now or Contact Us.
#4. Post Engaging Content
One of the biggest mistakes businesses do these days is post content that does not engage people. It is either their content is just too serious or they do not necessarily make it a bit more interesting.
You can start with something like a contest, one that encourages people to join in order to win a prize. For instance, people who choose to join the contents are entitled to some discounts the next time they order from you.
Or the winner of the contest can get some freebies. You can also post content that inspires people like a story about how your company became a reality.
#5. Respond to People
Facebook is a great marketing tool because it gives you the ability to engage directly to your customers or potential customers. Let's say someone is interested in knowing more about the product you are offering. The platform gives you the opportunity to contact them directly or simply reply to their comment.
However, the success totally relies on your ability to respond to these comments, suggestions, or inquiries. And mind you, people hate waiting. They want to be addressed as soon as possible. So, if you can, try to respond to their request immediately.
#6. Post Videos From Time to Time
People are visual. Their interest is likely to be stirred whenever they see something interesting. This is videos can help you big time. You really do not have to be a video editor wiz to get this done.
As long as it is neat and eye-catching, people will find your videos worth watching. And there are tons of ideas for your videos out there. For example, you can feature some behind the scenes on how your production goes. You can also feature a video that explains how your product works.
#7. Partner With Influencers
There are tons of influencers on Facebook. Their reach can be used to your leverage, especially if they share the same vision with your brand. That is why it is important to work with an influencer that believes in whatever you are offering.
The coolest thing about partnering with an influencer is that you get to take advantage of his/her followers. And since you share the same vision, you can rest assured knowing that his followers will take interest in your product or service.